The Hatboro Bank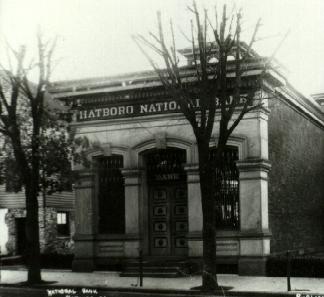 The Hatboro Bank was built in 1874. The bank was formed with a capital amount of $60,000. According to historians the first cashier absconded with $23,000 of the banks money. The cashier was later convicted of embezzlement and served five years in jail.
Return the Historic Hatboro Main Page
This page is dedicated to the Citizens of Hatboro, past, present, and future.