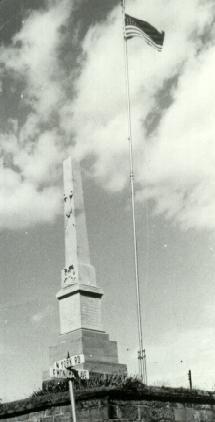 The Crooked Billet Battle Monument
Located at the Crooked Billet Elementary School Penn & Meadowbrook Avenues Hatboro, PA
The Crooked Billet Battle Monument was carved by Dan Stone the town stonesman in 1861. In 1778 General John Lacey and his three hundred troops were encamped at the northern end of Hatboro when they were surprised by the British. Twenty-six Americans were killed and many were wounded from this battle.
This page is dedicated to the Citizens of Hatboro, past, present, and future.
Copyright © 1997- 2014 Pitrone & Associates. All Rights Reserved.